Brasilar Aluminum started its activities on March 2010 with service outsourcing for automobile
industry stamping. Over the years, we became a prominent company that prioritizes its
production quality.
We invested in exceptional training for our collaborators as well as prime machinery and tools
and we started producing our own housewares to attend the market.
Nowadays, this line has more than 130 items, including pans, frying pans, casseroles, cake pans
and much more.
We have more than 40 years of experience in the segment. And today, we are a part of the
housewares market due to our certitude that with a maximum training we can bring to our
customers the best products in price and quality.
Brasilar products are distinguished by the high quality of aluminum used in their manufacture,
such as pans, frying pans, and baking trays, which last longer and withstand daily kitchen tasks.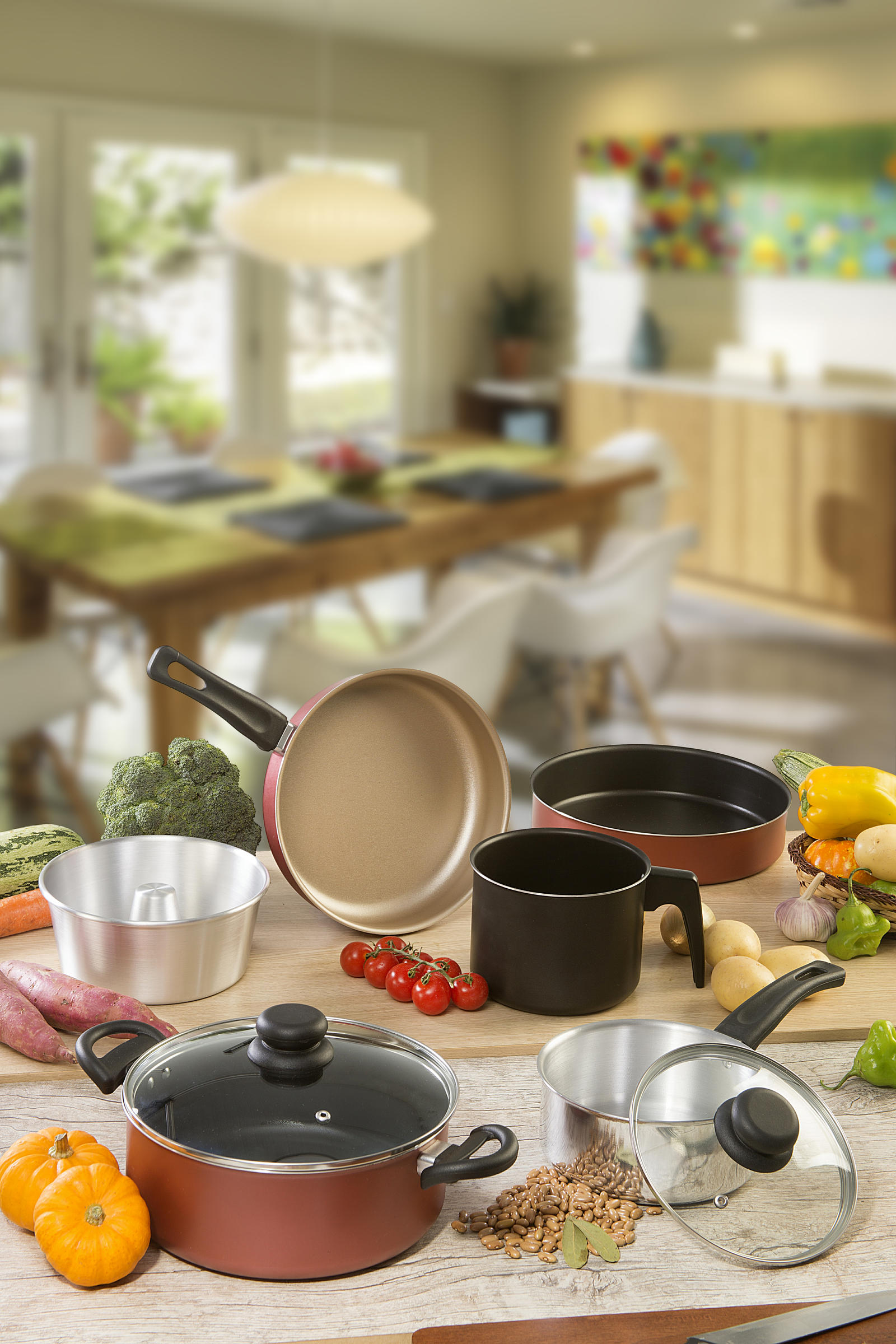 Brasilar Aluminum Industry and Commerce Ltd has the mission of producing and marketing
safe and quality products that meet the customers' demands and expectations, valuing its
human resources and seeking continuous improvement through the company's quality
policies, never abstaining from its environmental responsibility.
Constitute itself as a reference company in the production and sale of quality products,
ensuring the safety and good performance of its products through modern and efficient
production systems, as well as an example in the adoption of policies to value human
resources.
Committed with the satisfaction of its customers, Brasilar establishes its quality policies with
an emphasis on organizational efficiency, reference in technology, constant investment in
products and services innovations, application of sustainable actions in production processes
in order to improve the internal social development and respect for the environment.
A great recipe starts with the right pan.
Choose Brasilar!
Av. Luiz Mauri, 336, Jd. Nova América, Araraquara-SP – Brazil
vendas@aluminiobrasilar.com.br
To stay on top of our news and releases, subscribe to our newsletter and receive everything directly in your email.