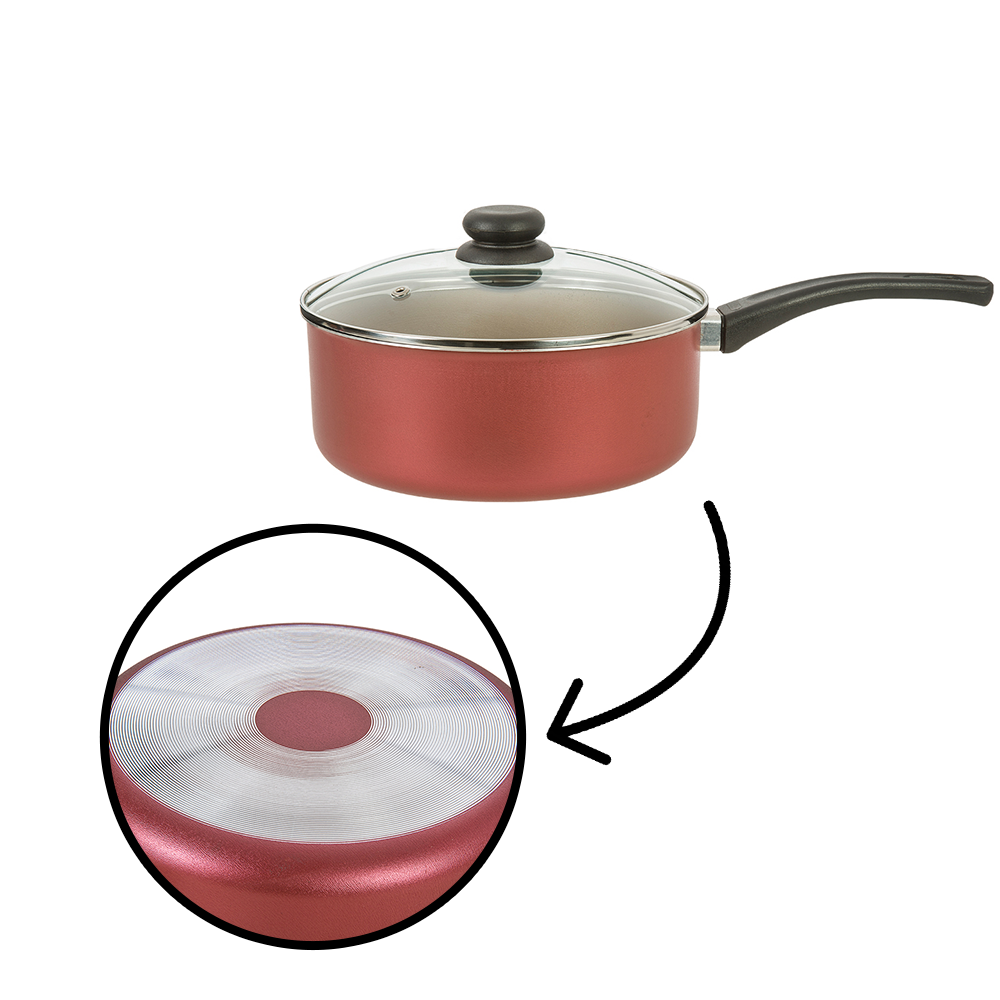 Coating
Brasilar Agata Line products are made of aluminum and coated internally and externally with 5
non-stick layers, making them 5 times more resistant.
Glass Lid
Tempered glass lid with stainless steel edges, Bakelite handle and steam outlet.
Ergonomic Handle
In addition, this product has an ergonomic and robust handle made from Bakelite, which makes for a safer use of the pan. Brasilar pans range from 16 to 30 cm of diameter in size.
Tamanhos
16 cm
18 cm
20 cm
22 cm
24 cm
26 cm
28 cm
30 cm